Breeding quality multi-purpose Golden Retrievers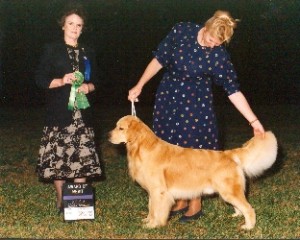 We have been retired from breeding since 2016 and would like to thank all of those who have been involved with, loved and enjoyed Sunshine Hill Goldens.
We at Sunshine Hill Goldens have been actively involved with Golden Retrievers since the early 70's. My mother, Elaine Fraze, developed our breeding program with much love and dedication to the breed. We love our Goldens and our focal point is maintaining the breed standard, temperament and health of the dog.